After you have accessed Mapper via the 'Mapper icon' in the top right corner of your teacher dashboard, you are automatically taken to the curriculum map.
You can view the curriculum map for all subjects or for an individual subject.
From the curriculum map, select a subject (or the all subject) curriculum map.
Find the words that you wish to add to your class.
Top Tip
Use the filters to navigate your curriculum map. You can filter to view the curriculum map by 'owner,' 'topic,' 'tags' or 'ready.' You can add multiple filters to find the topic/words that you are searching for.
Select the words. You can do this by selecting individual words or selecting all the words using the check box in the title bar.
Then, using the dropdown menu below 'manage' select 'class'
Using the dropdown menu below 'data' choose the specific class you wish to add the words to.
Then, in the 'action' drop-down menu choose 'Add'
Once you have completed these drop-down options, select 'apply' to add the content to the class.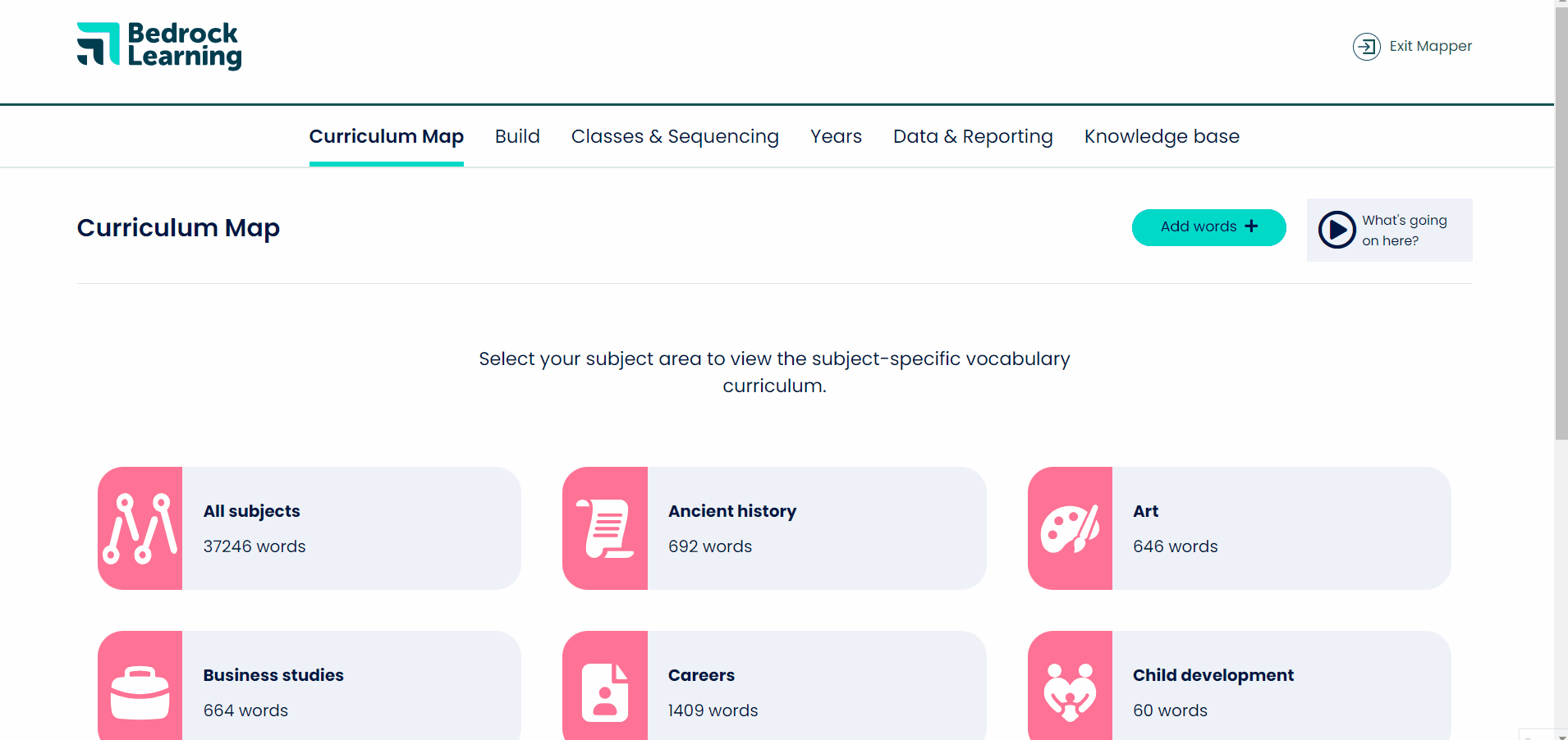 If you have multiple classes in need of the same content, use the 'copy curriculum sequencing' functionality to save you time.
Your next step is to sequence the learning so that your learners have access to the content.