Tags are a way of organising words by giving them a group or category that provides extra information about the word. They also help when filtering the curriculum map to find a particular topic.
For example, you might wish to tag a word with the year group, exam board, term of study etc. It is especially useful if you teach the same word multiple times throughout the curriculum. For example, you might teach photosynthesis in year 7, and then again in year 10 with greater detail aligned to the exam specification.
When you create your own content, you can add tags to all words in a topic.
When you use Bedrock-created content, the tags that we have added about the exam board, intended year group etc are added to the content.
If you wish to add a tag to an individual word, or delete tags for an individual word, follow these steps:
Find the word in your curriculum map and click on it
Click 'add tags'
Type in the tag you wish to add
Click 'add'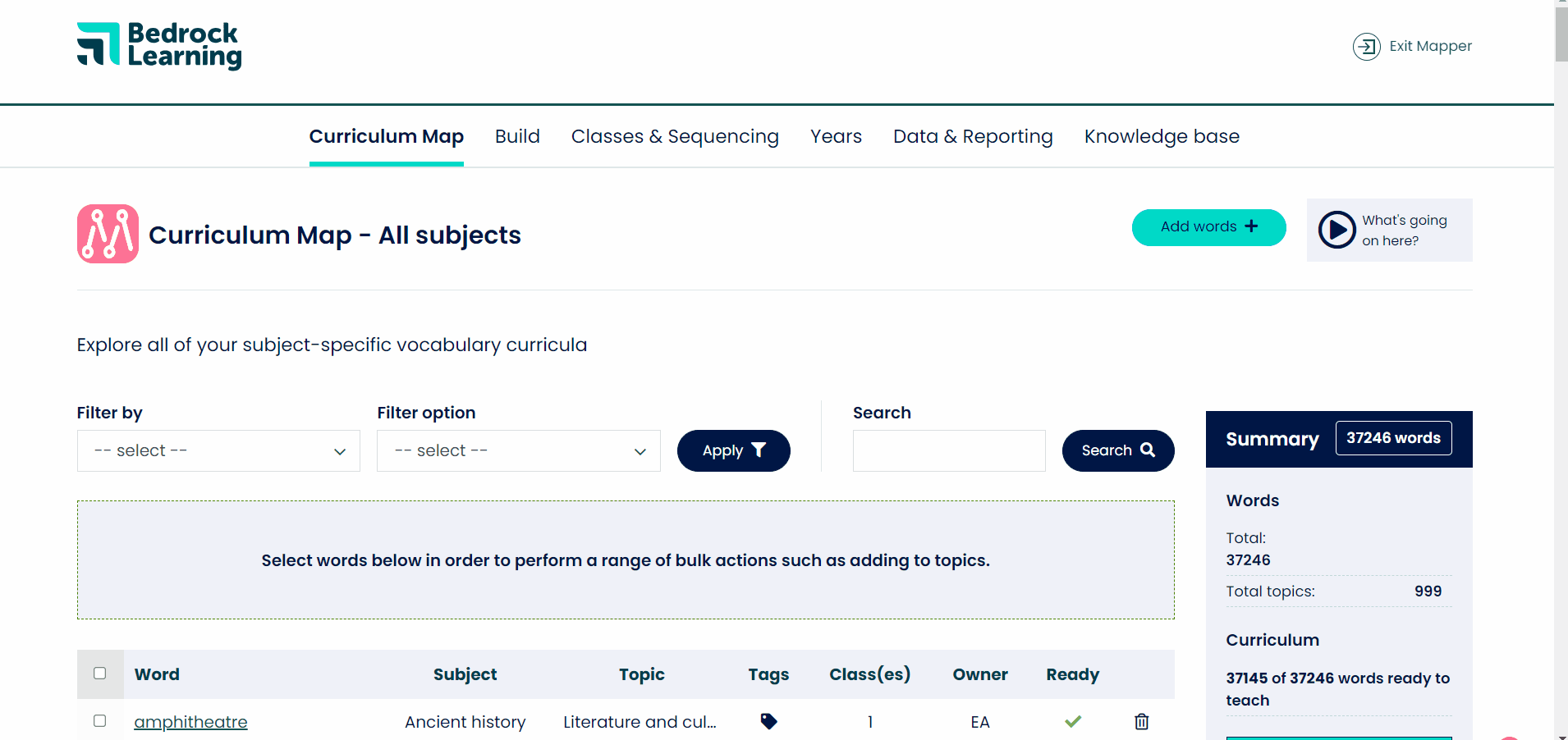 If you wish to delete a tag to an individual word, follow these steps:
Find the word in your curriculum map and click on it
Click on the cross next to the tag
Confirm the deletion by clicking 'remove tag' or cancel by clicking 'cancel.'