There are the 3 different ways to build your bespoke, subject-specific curriculum.
To create your own content, first, navigate to the 'build' tab within Mapper and select 'add new words.'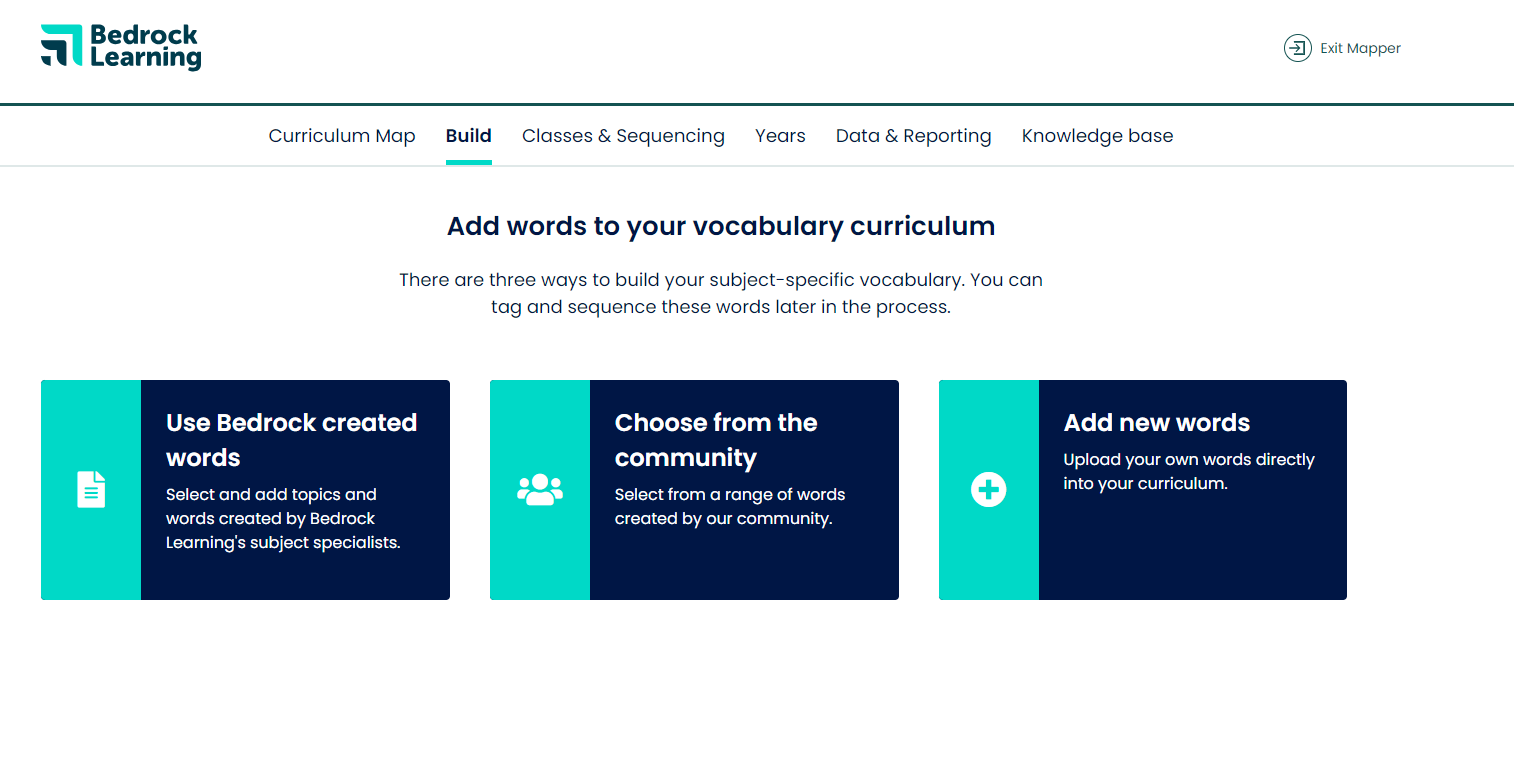 Fill out the details of the words that you are adding. You must select a subject and then give the topic a name. This could be a topic that you have already created or a new one! You can also add tags to every word in the topic - this helps filter and sort the words later on.
If you are happy for others to see your content and to share it within our community, you can tick the box.
You can also add the words directly into specific classes and even multiple classes at this stage.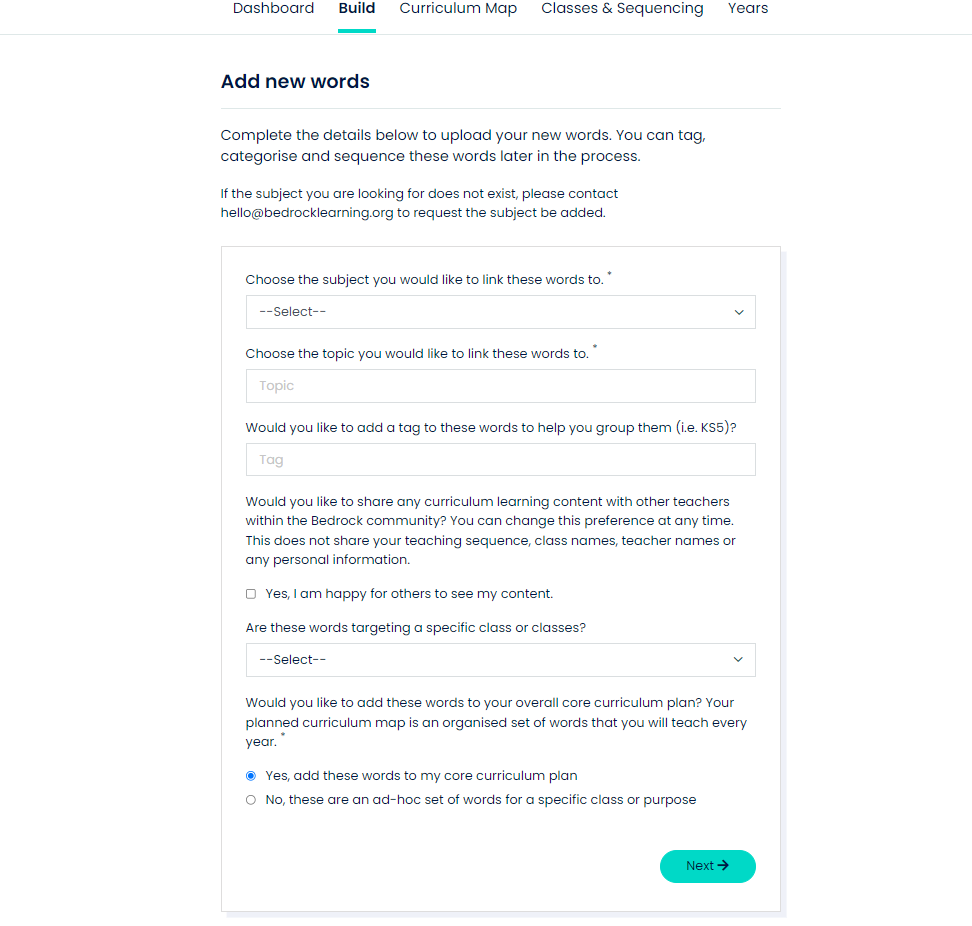 Type your words into the 'add new words' box, or copy and paste from another document like a spreadsheet or Word document.
Remember
Spelling must be accurate as it cannot be changed later and you mustn't include commas or any other punctuation next to the words.
Click 'add words.'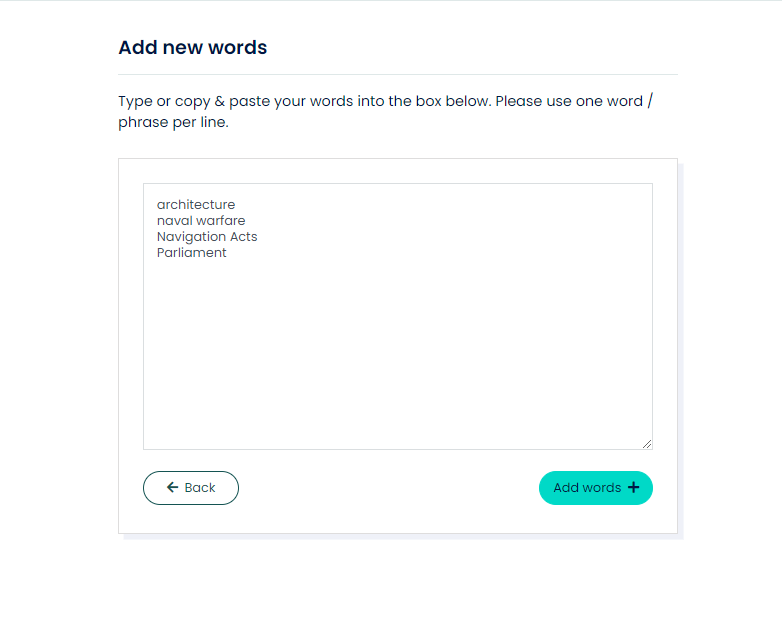 You will get the opportunity to check your words before they are added. Click 'confirm' once you have double-checked them.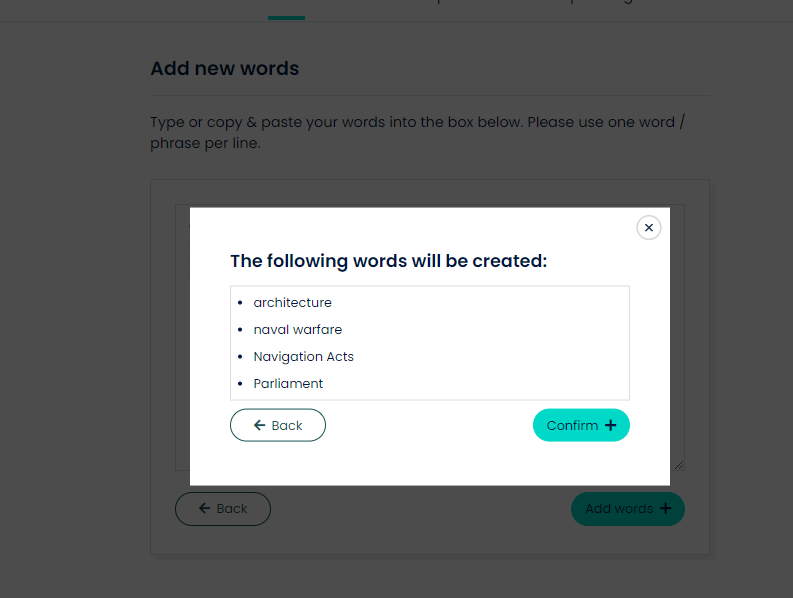 Your words will be added to the curriculum map. You can then start building your learning sequence for each word.
There are 9 activities that you can add to each word's learning sequence. You must complete the word quiz and either the definition or description for every word. The rest are optional, but the more you do the more your learners will benefit!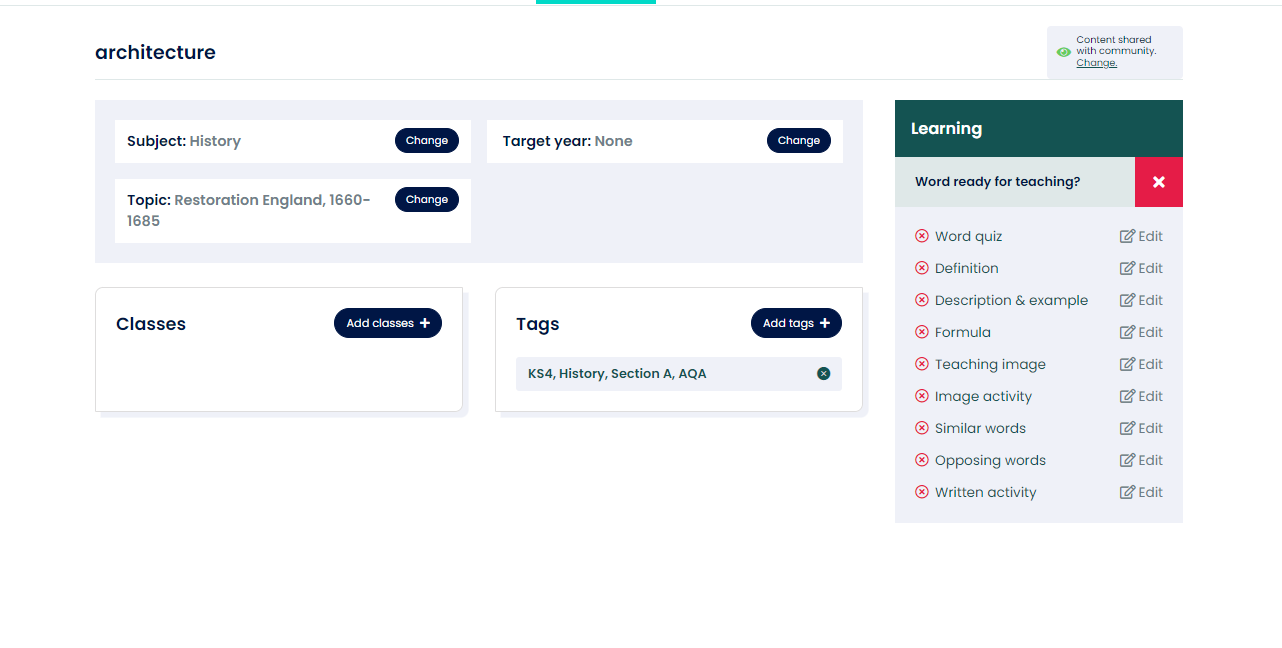 Use the navigation menu to go to each part of the sequence. If there is community content available for the word, you will be able to see it here. You can use a mixture of community content and your own content if you wish. If there isn't, select 'create new content'.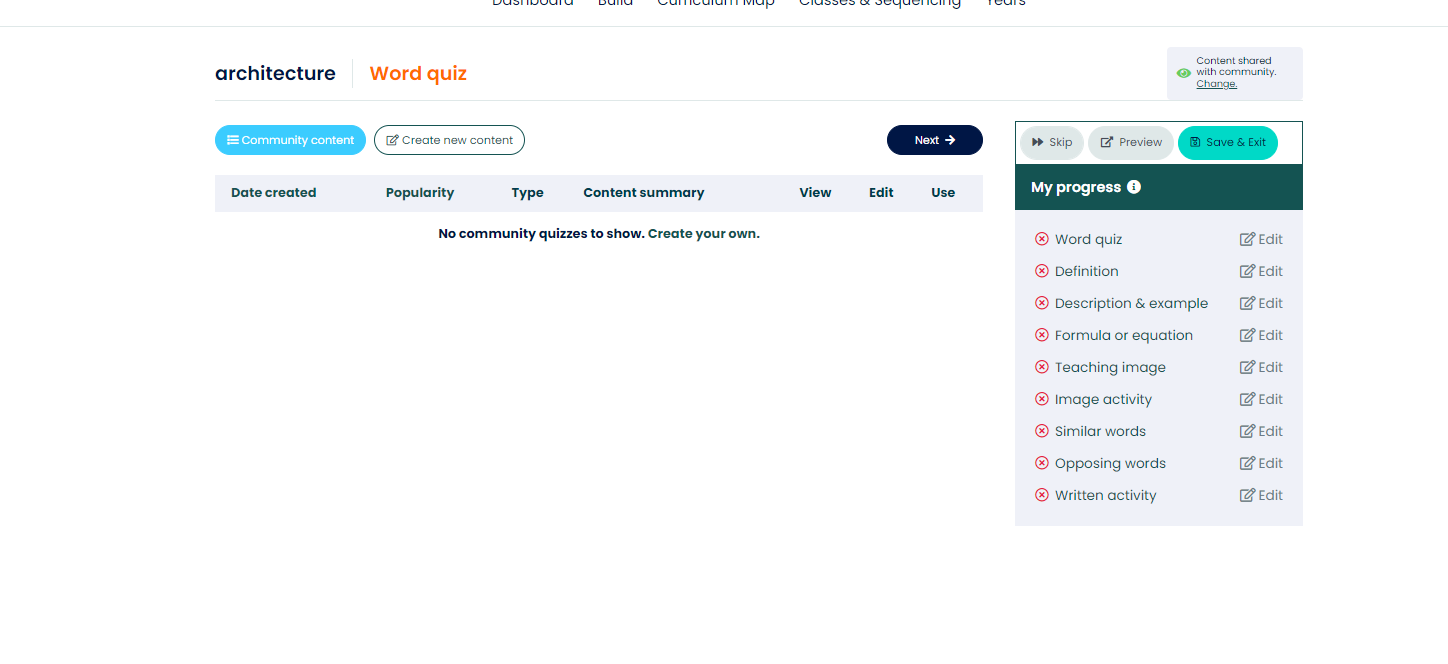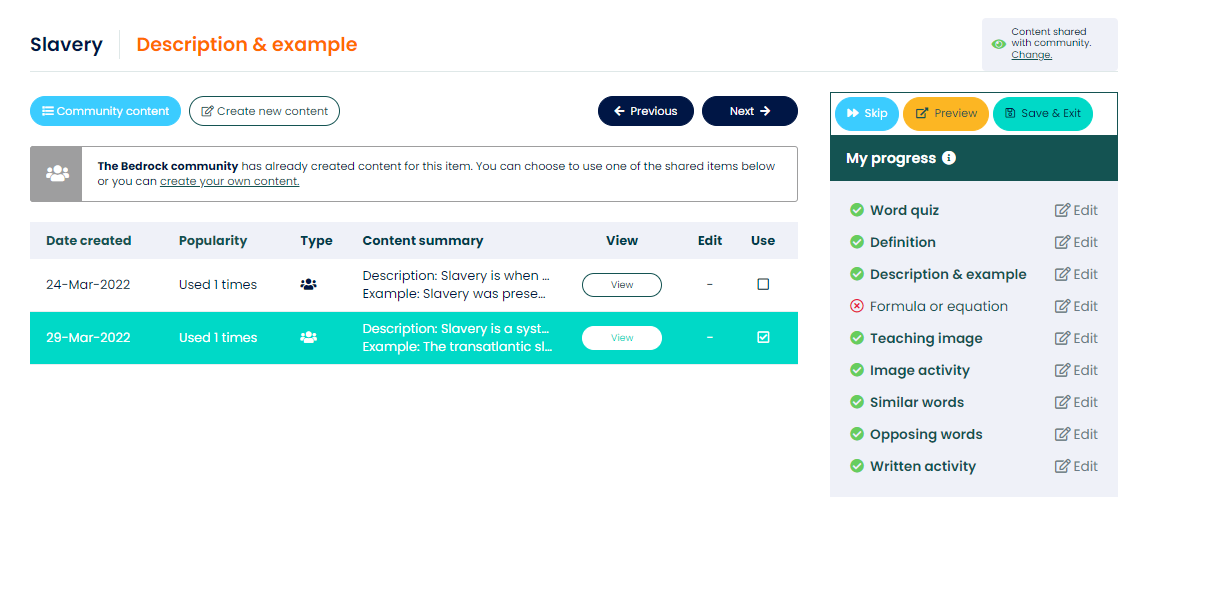 For each part of the learning sequence and the activities, you will be guided through what to do. For questions, make sure that you indicate the correct answer. You also have the option to add specific feedback. We really recommend doing this as it improves your learners' understanding!
To navigate to the next activity click 'next' or select the activity from the navigation menu. When a part is completed it will have a green tick next to it. Once you have finished, click save and exit.
To return to the subject curriculum map, click 'back to map.'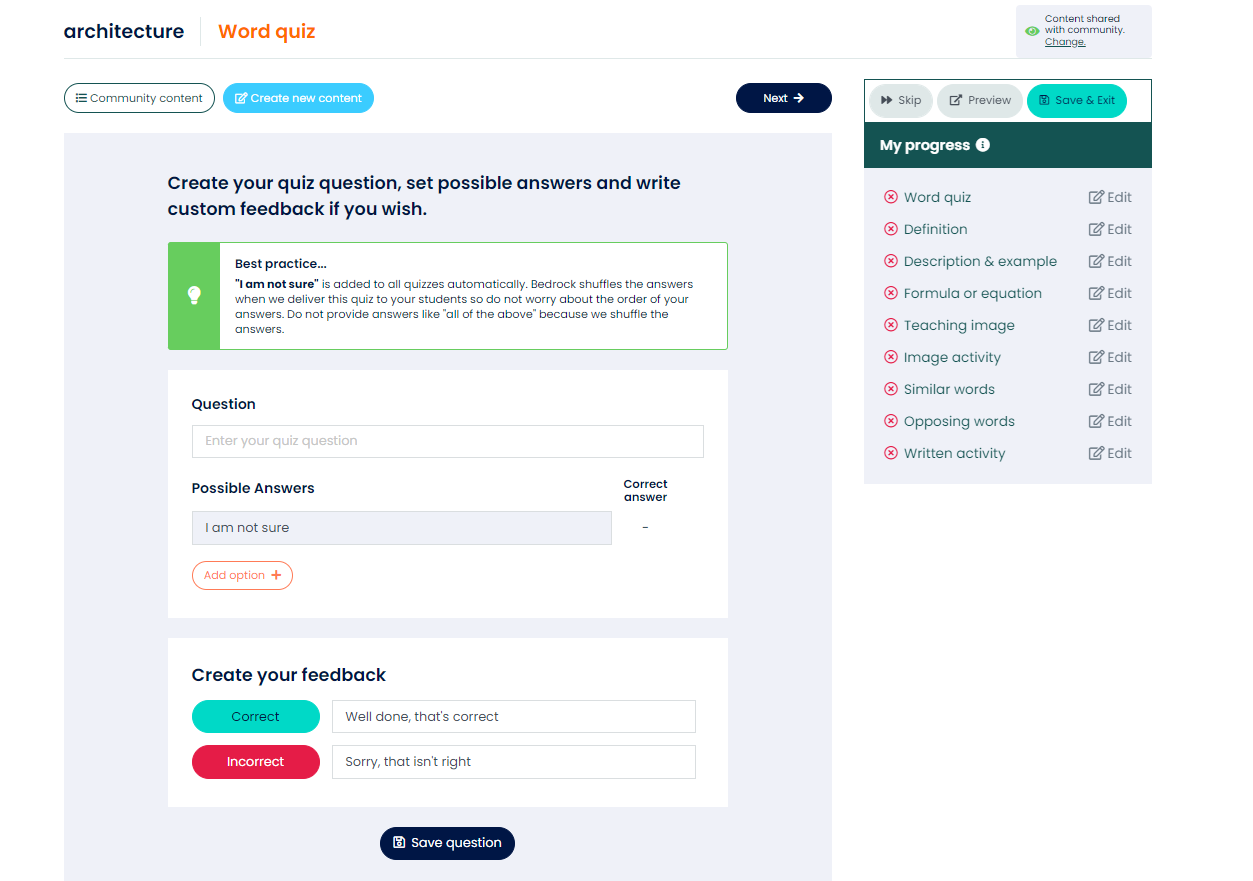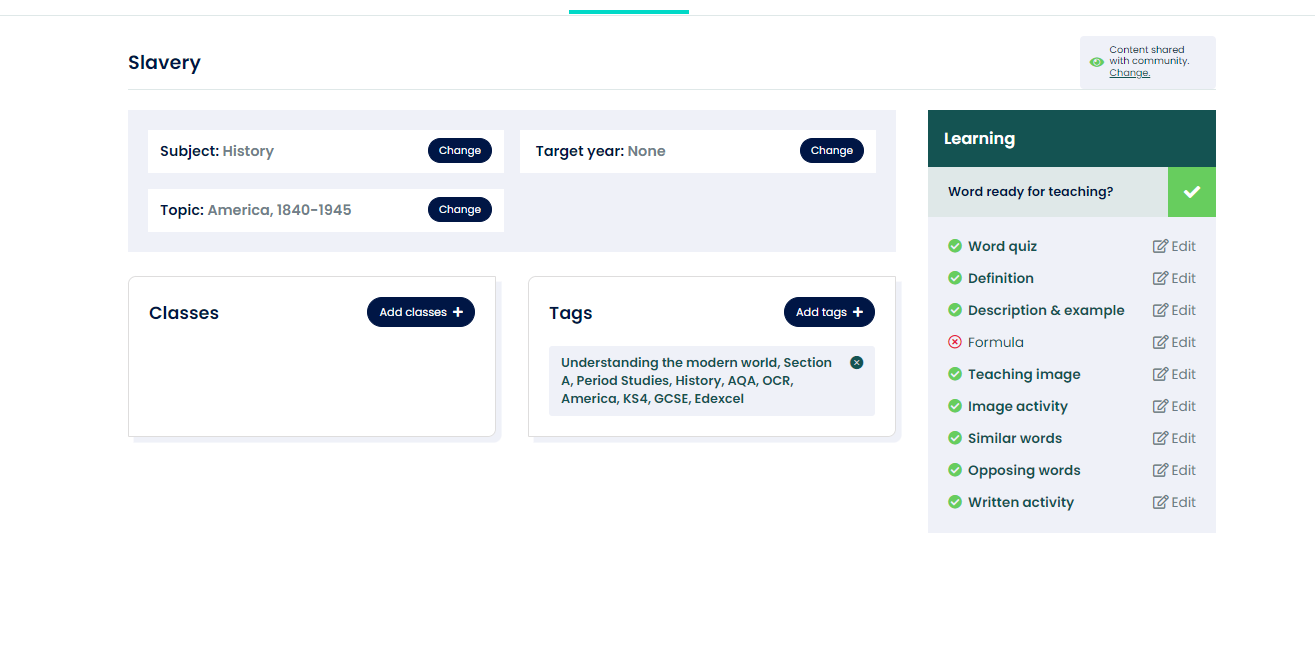 Once you have mapped the learning sequence, you can move on to the next word. You can edit words and the learning activities at any time in the curriculum map by clicking on a word and editing the parts.