It is crucial that all learners are able to access learning resources. Bedrock can be adapted by your browser's accessibility settings to cater for each individual's needs.
Bedrock does not have its own visual customisation settings, but it can adapt to the accessibility settings you have configured in your browser. This includes:
Changes in font size
Use of screen readers
Changes in colour settings
Changing your browser settings
You can make changes to the way your browser displays content, such as the ones above, as well as how you access it, such as text-to-speech functionality. You can find tips and guidance on each browser's suite of accessibility options here:
Google Chrome
Microsoft Edge
Safari (Desktop)
Safari (iPad)
Firefox
Using browser extensions and add-ons
While Bedrock cannot ensure the compatibility of third-party accessibility browser extensions with our platform, it is worth testing those that are available.
For example, if you are using Chrome and have learners with dyslexia who like the 'OpenDyslexic' font, this extension can be downloaded from the Chrome Web Store. The extension will directly adapt the font used in Bedrock, as seen below.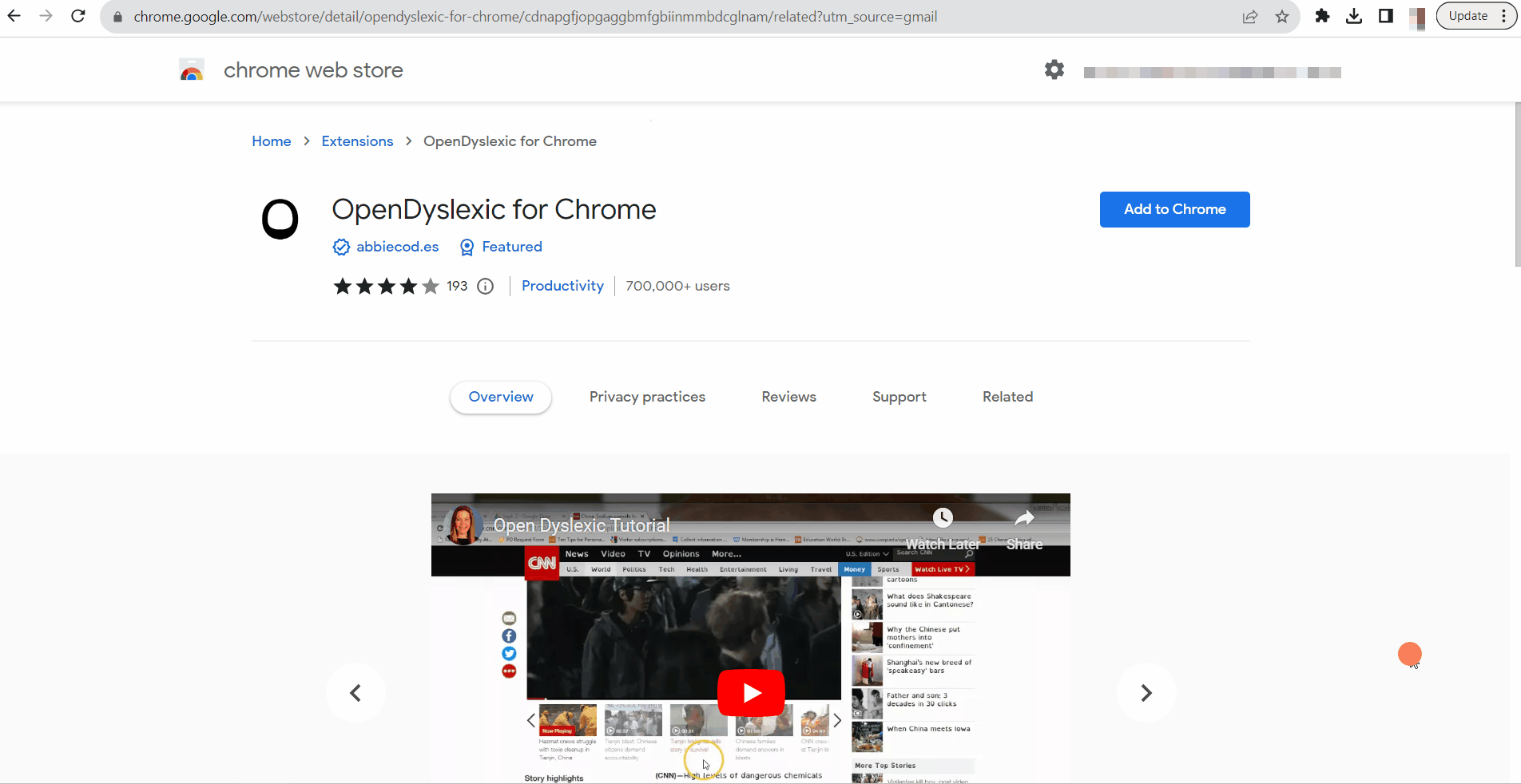 You can find a whole range of other accessibility options in the Chrome Web Store, including text-to-speech converters, screen colour adapters, translators, and more.
Top Tip
If you are using a Chromebook, you can activate ChromeVox (a tool that reads on-screen text aloud for you) on any page by pressing Ctrl + Alt + Z.
Remember
If you have further questions regarding accessibility, do not hesitate to contact our support team at support@bedrocklearning.org.