Here's how to update your data for September and back to school
Before your learners can begin accessing the Bedrock core curriculum, you need to configure your classes.
Note
Only teachers with 'lead' status can configure classes for your core curriculum subscription.
From your teacher dashboard, click 'subscription management'
Select 'Core configuration'
Choose the subscription that you would like to add learners to (this is only relevant if you have multiple subscription tiers)
Choose to search your MIS by 'classes' or 'groups'
Find the classes/groups that you want to add
Top Tip
To make the process easier, you can search for a particular class code as it appears in your MIS by typing into the 'filter' box e.g. eng
Select the class(es) or group(s) by ticking the box
Click 'link'
Note
Learners will be synced into the class within 24 hours, via our nightly sync to your school's MIS (Monday to Friday). This means your learner data won't appear in your classes for up to 24 hours. If this remains an issue after 24 hours please contact support@bedrocklearning.org
Linking by Groups:
Linking by Classes: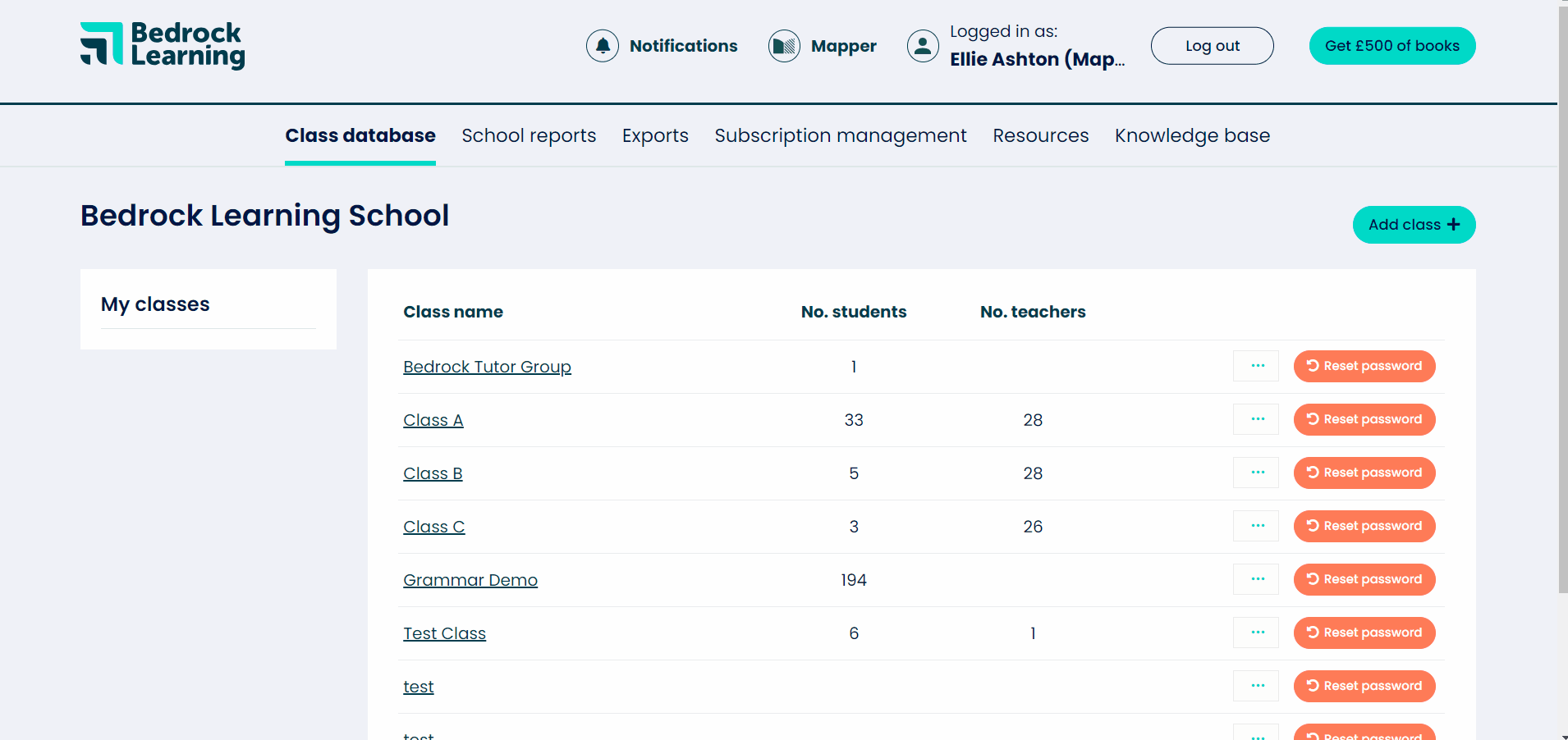 To ensure you are making the most of your subscription, you can view the number of licences that you have used by selecting 'Overview.'
Note
Learners will only be counted once, even if they appear in multiple classes. For example, you can link to both tutor groups and English classes.