Adding/changing a block for a learner
All learners will automatically be assigned content based on the results of the Alpha Placement test.
Learners will work through topics within their assigned Block in a linear order.
However, if you would like to assign a different block to a learner, you can do so in your teacher dashboard.
Select the class the learner is in.
Click the name of the learner you would like to reassign content.
Click the Settings tab
Scroll down to the Block Allocation section - this is where you can add and remove block access from learners.
Click 'Add Block +'
Select the appropriate block from the drop-down list.
Click 'Add +' and the learner will be able to access their new content.

Adding/changing a block for a class
Login to your Bedrock account
Click on the class that you want to add the block to
Click on the 'manage' tab
Scroll down the page to the block allocation section
Click 'add block' button
Select the block you would like to add to the class and click 'add.'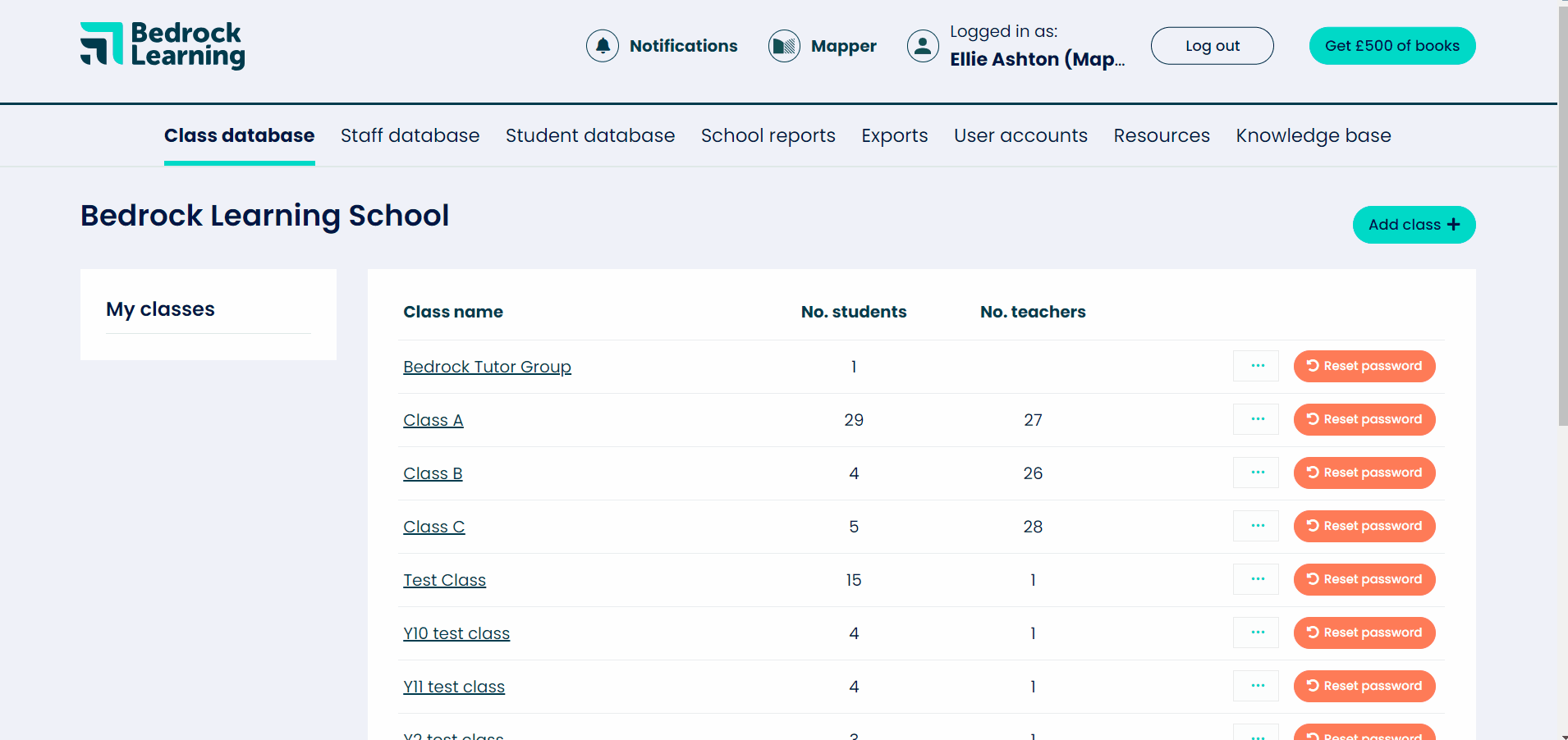 Note
By adding a block to a class, all learners will have access to this learning in their student dashboard. If new learners are added to the class, they will not have access to the block.