Before you can start sequencing the learning of your subject-specific vocabulary, you need to configure your classes.
STEP ONE
From your teacher dashboard, click on the 'classes and sequencing' tab.
STEP TWO
Click 'add class,' and a pop-up will appear.
STEP THREE
Find the classes you want to add.
Tips for Success
To make this process easier, you can filter by subject or simply search for the class code as it appears on your school MIS.
STEP FOUR
Select the correct year group and subject for each class. A drop-down menu will appear to help you do this.
STEP FIVE
When you have set the year group and subject, select 'Add.'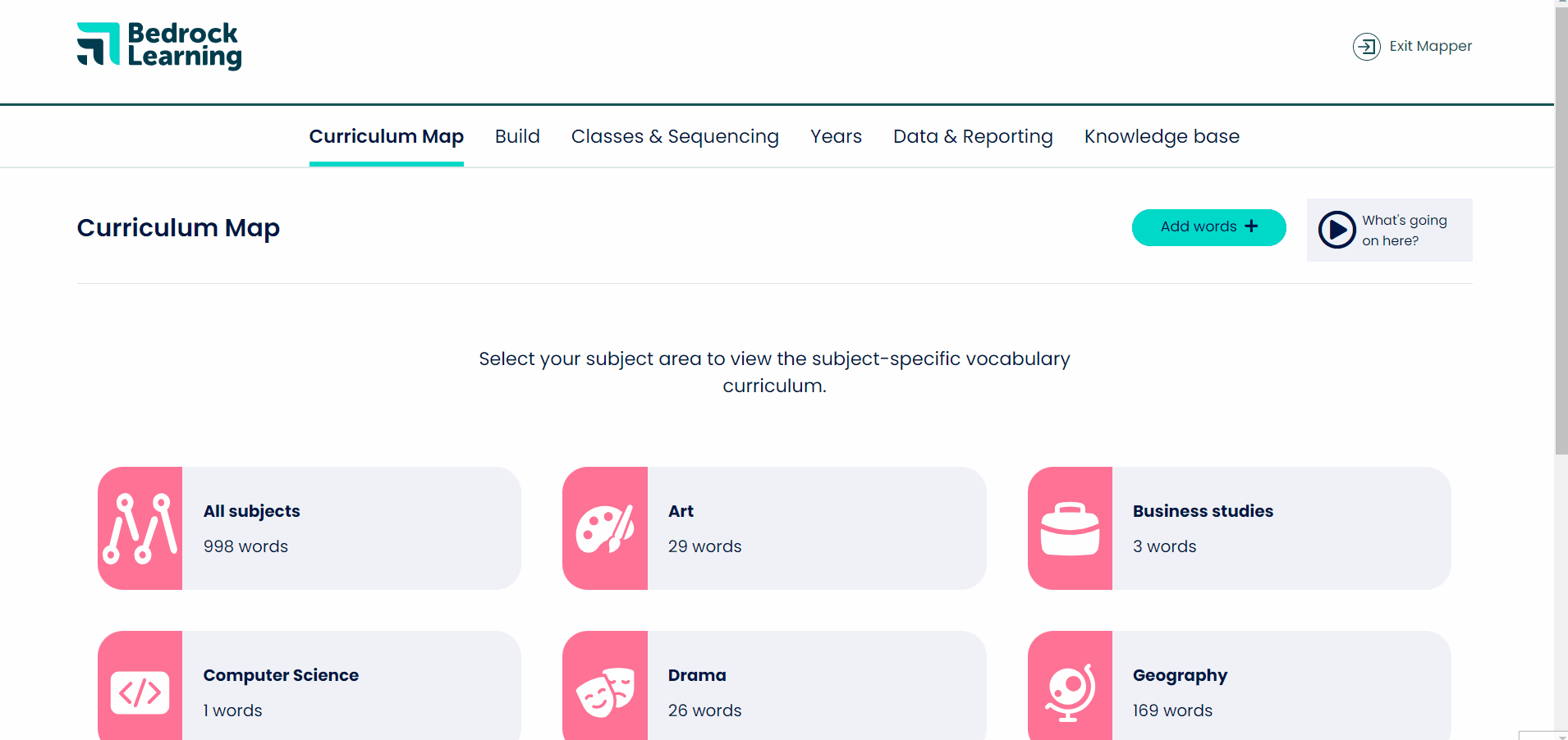 You can repeat this process for multiple classes at once. Once you have finished, close the pop-up and return to the classes and sequencing tab.
When you add a class, it will automatically be 'active' as default and the nightly synchronisation will add the learners to the class.
Once your classes have been added, you can begin building and sequencing your curriculum.